A strong network relies on wiring. We have been cabling offices for 30 years. Specializing in ethernet cabling, low voltage cabling for door access, speakers and fiber optics. From new construction, to existing buildings, we can provide the best in hardwiring for all your devices.
WiFi access points work best with proper cabling infrastructure. 
Our experience helps us make the most cost effective solution to your cabling needs. 
We can add one wire to your current network, or rewire a buildings ethernet backbone. 
Professional installation and testing of all new wire runs.
Every piece of equipment needs solid connectivity. Even WiFi hardware needs modern cabling to work properly. We can provide a full service solution to your current connectivity needs. We pride ourselves on clean and polished cable infrastructures, bringing the hard wiring in your building up to current standards while looking great too.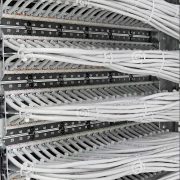 Technology has come a long way since we began in 1989. Wire infrastructures have evolved to exceed current hardware capabilities. We understand the need to have your space equipped with the strongest network using the highest quality cable and materials. We also specialize in working with older existing wiring technology and can mesh the old with the new if this is the best approach for your budget and needs.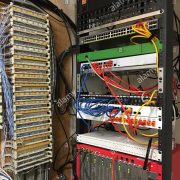 INTERESTED?
WILL CALL YOU BACK
I am filling this form for: