VoIP Phones
Hosted and Premise Based Phone Systems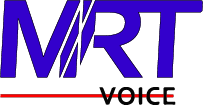 Brought to you by MRT Solutions. MRT Voice is our proprietary VoIP system. Providing premiere features and support for your business phone system. 
Providing Phone System Solutions tailored to your business needs.
From 1 phone to 1000+, we provide affordable, feature-rich telephone options.
Simply put, VoIP phones work with an existing, new or upgraded internet connection. VoIP phones do not require traditional copper phone lines. That means big monthly savings once switched over to VoIP and moved off of traditional phone service.
VoIP Phone Systems are a great fit for in-office communication as well as an excellent opportunity for superior phone service for remote workers. Our phones can be shipped directly to your employees working from home, set up, and ready to use.
We also offer premise-based SIP phone systems and hybrid VoIP systems that will empower your work force in the office. Providing your business with robust phone system technology suited to a variety of industries.
Benefits of MRT Voice VOIP Phones
Quick extension setup to get you working remotely now!
Use your Cell phone with our Windows/Mac APP.
WIFI phones available to make installation for remote workers in a snap.
Remote technicians will do all the programming and training.
Big Technology with hands on customer support.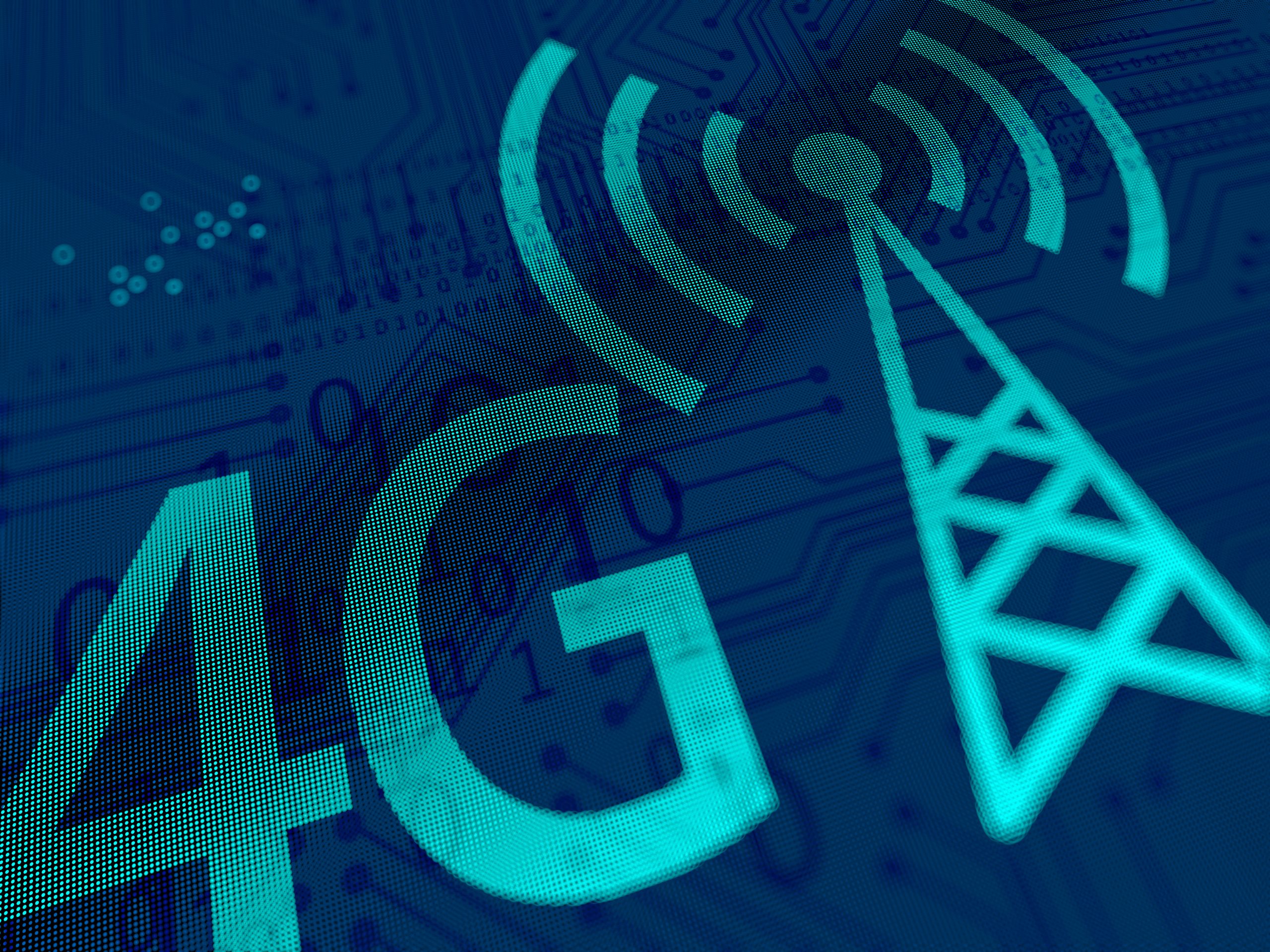 Our phone systems can easily be customized to your business needs. We provide a host of additional features to make sure that you get the most out of your telecom investment. We can provide mirrored cloud system back ups, as well as supplemental internet connections to ensure that your calls keep coming in. We'll find the best price on secondary internet service, hardwired or cellular based.
KEY FEATURES
Meet Me conference bridge
User portal
Music on hold upload from a file
Calendar your holiday message
Voicemail to e-mail
Smart call forwarding
Remote retrieval of personal hold
Web based administration
OPTIONAL FEATURES
Share line appearance
Operator messaging system
Campaign based dialer solution
Call conferencing solution
Call Center – Automatic call distribution solution (ACD)
Operator console
Wall board for ACDs
OPERATOR MESSAGE SYSTEM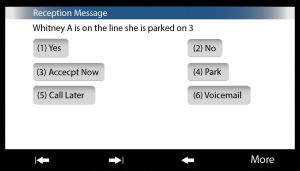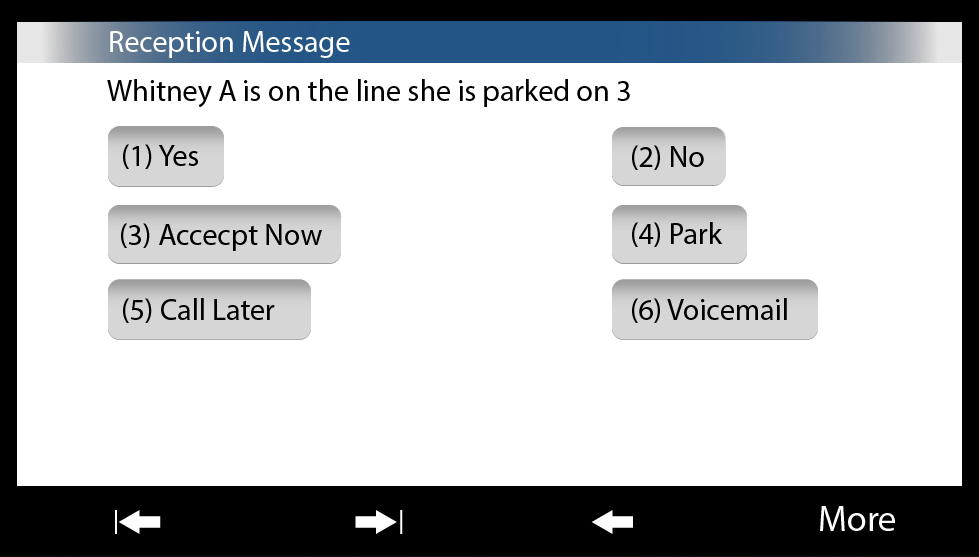 The Operator from the operator Console can send a message to your phone even when you're on a call.
It looks something like this on the Phone. This allows you to remain on the call while texting the operator in regards how to handle an incoming call.
Private based exchange or PBX
A PBX (private branch exchange) is a telephone system within an enterprise that switches calls between enterprise users on local lines while allowing all users to share a certain number of external phone lines.
In the business environment, a hosted VoIP service could be provided by a third party (externally hosted), or "hosted" on servers inside the company using it (on premise PBX). Typically, however, hosted VoIP means a Voice over IP (VoIP) service for businesses that is provided by an outside company.
SIP enables the creation and deployment of feature-rich services that go far beyond simple IP telephony phone calls, including multimedia/video, instant messaging, web integration, and more. The potential of SIP has reverberated throughout the industry with equipment vendors and service providers
.
Hybrid VoIP System
Hybrid VoIP System
combines the newest technologies to make for the ultimate phone system experience.
The hybrid system
uses a premise based PBX in conjunction with hosted VoIP phones. This means that even when the internet goes down, you can still use premium features such as intercom, door access and internal calls. This system also gives you cloud based back-up redundancy, making the best out of any worst-case scenario.
Making sure your business stays operational.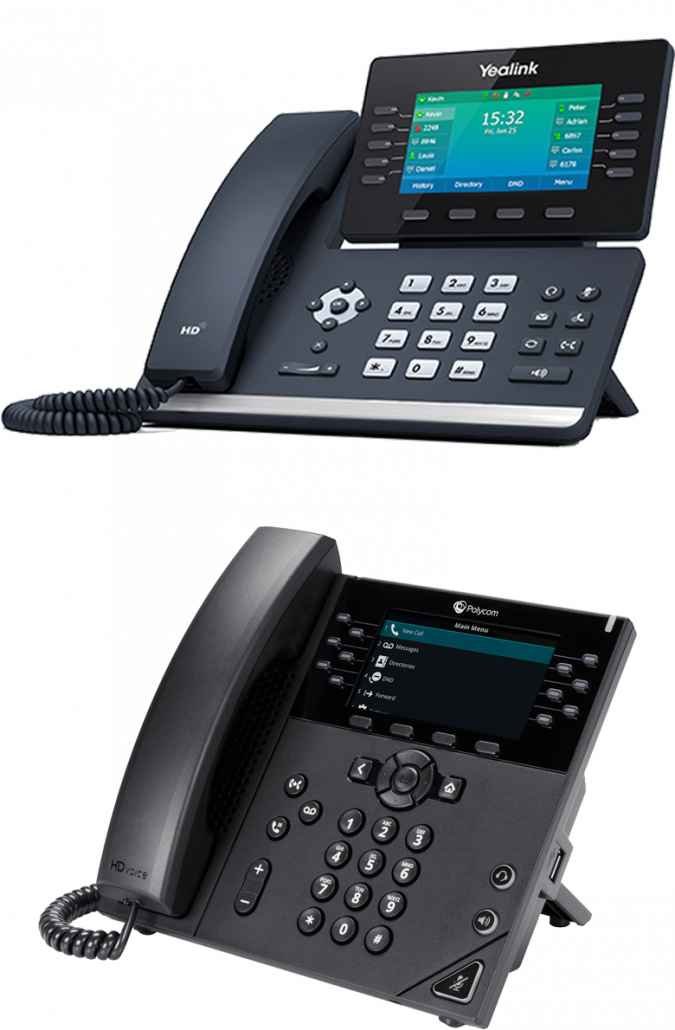 CLOUD BASED OR PREMISE BASED PHONE SYSTEMS
We can get your new phones up and running in no time.
VoIP services
20+ Years of Experience

Highly Experienced Technicians

24/7 Customer Service