WiFi and Internet Services
We help you maximize your WiFi signal and strength by providing a variety of signal-boosting products that allow for a better managed internet connection.
We work with a variety of internet service providers, insuring you have the best service for the price.
Boost your WiFi signal to all parts of your home or office.
We can find you the best price for internet service in your area.
Managed access points provide secure WiFi for employees and guests.
High quality WiFi manages the load of a multitude of devices as well as wireless IP phones.
Professional installation with 24/7 WiFi Support.
It seems like everything we use these days requires a WiFi connection, but…many WiFi systems are unable to handle the increased load. We provide you with options to boost your WiFi signal strength so that you can be sure to have a strong connection in every part of your home, office, or even home-office.
What you'll have is an all-encompassing WiFi network that provides both management and security. (For the ultimate managed Hotel WiFi package, we provide specialized hotel-specific managed WiFI systems.) MRT has been installing internet-related hardware for over 30 years and use our experience to maximize your WiFi investment.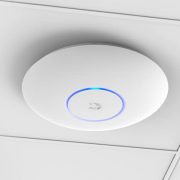 High speed, reliable internet connections are a necessity to do just about everything these days. We have successful working relationships with a variety of service providers and will diligently work to get you the bandwidth you need, at a price you can afford. We provide the right hardware so that you can get the most out of your internet and IP phones.